HappySheeps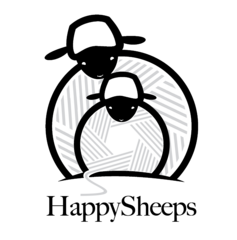 Owned and operated by the Sprigg family, HappySheeps is a 40,000 acre (16,000 hectares), naturally landscaped Merino sheep farm located in the eastern boundary of Western Australia's world-famous agricultural region. More than 5,000 sheep (growing sub-21 micron Merino wool) freely roam the pastures of HappySheeps farm.
Twice a year, the feathery-soft, beautifully-bright white wool of our gorgeous Merino sheep is shorn and harvested for distribution to HappySheeps' exclusive list of clients. These clients—predominantly high-end fashion designers—then transform our wool into luxurious, all-natural apparel.
The sheep reared at HappySheeps are uncomplicated, athletic animals, bred in a healthy, natural way for a life of free-range living. Our sheep are superior foragers and extremely adaptable, making them ideally suited for life on our farm.
Driving sheep against their will creates stress that puts the animals (and the quality of their wool) at-risk. For that reason, we respect our sheep. When we do have to manage the flock and work with individual sheep, we are constantly accommodating and sensitive to their needs. By focusing on animal welfare - on creating the ideal conditions for our sheep to thrive - we can be sure the Merino wool produced on our farm is of incomparable quality.