Vidde - Lamullgarn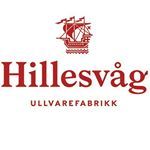 Vidde lamull yarn is spun in a unique blend of white lamull and gray fur wool. The yarn has a light melange and is dyed in 32 delicate colors in addition to natural white and natural gray. Width is loosely spun, but with good elasticity and stays nice in ready-knitted garments. Vidde and Varde can be knitted together and the colors complement each other beautifully. The yarn is used in many recipes in the books Wilderness Sweaters by Linka Neumann.
In the color series of Vidde lamull yarn, we have only used GOTS-approved dye. GOTS (Global Organic Textile Standard) requires that dyes are biodegradable and non-toxic. The finished product may not contain allergens or residues of hazardous chemicals. GOTS-approved dye is permitted in organic production of yarn and textiles.
100 g = approx. 200 m. Nm 4/2, 2-thread, 100% Norwegian wool.
Delivered in hesper of 100 g (2 x 50 g).
Knitting tension: 18 sts x 24 rounds = 10 x 10 cm on needle size 4.5 - 5 mm.
We recommend hand washing the garments with mild wool soap followed by spinning in a washing machine before the garments are laid flat for drying.